Yes!  LibrarySearch makes it easy to search within a specific e-journal – either by 1) Searching for topics across all available issues, or 2) By browsing through years, volumes, issues.
1.  Search within the journal
First find the journal by its title
Look for the SEARCH INSIDE link on the left side of the journal's catalogue record.
This brings you to an area where you can enter keywords.
This example shows searching for the keyword covid-19 in the online version of Chronicle of Higher Education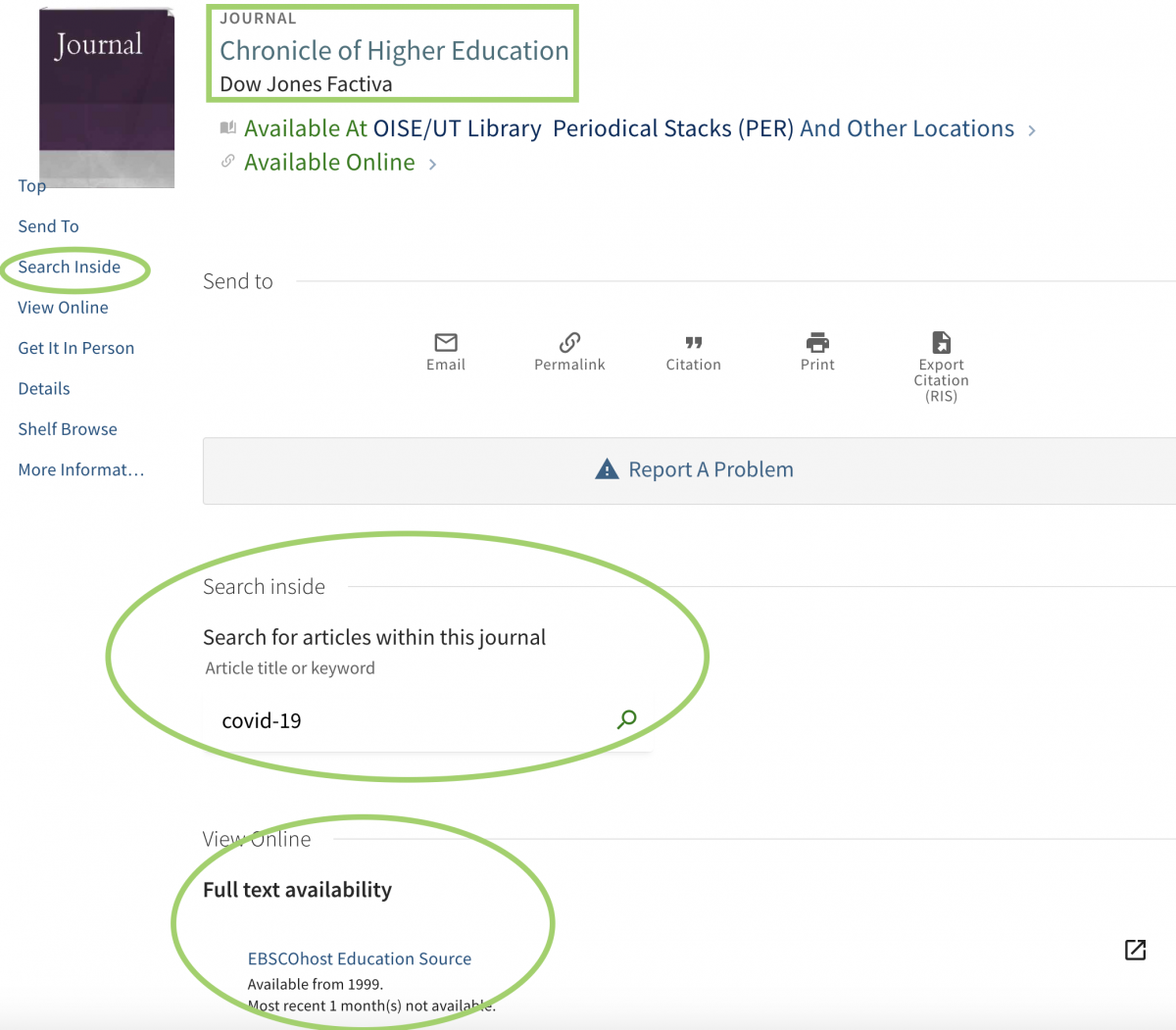 2.  Browse through the journal by years, volumes, issues
Notice that there is a section showing FULL TEXT AVAILABILITY
You must be signed in to get to the fulltext articles.
This shows that we get content from 1999 – the previous month from the vendor, Education Source.
Clicking on the link for Education Source will take you to a browseable list of the journals in descending date order.

For more information on using all the many features and functions of LibrarySearch, have a look at this guide on using the new system.