To find an article by its title, type the title in double quotes into the search box on the UTL homepage. This will search for the title as a phrase.You can also go straight to LibrarySearch and type the article title in double quotation marks. Make sure to select ARTICLES and click on the magnifying glass icon to search.
See also:  Find articles & books by DOI

The individual article record contains many features and functions as shown below.  Click on the ellipsis (the three dots ... to the upper right) to bring them up.
Email
Permalink
Create a citation
Print
Export to a citation manager such as Zotero or Refworks
You can also pin the record to save it as one of your favourites.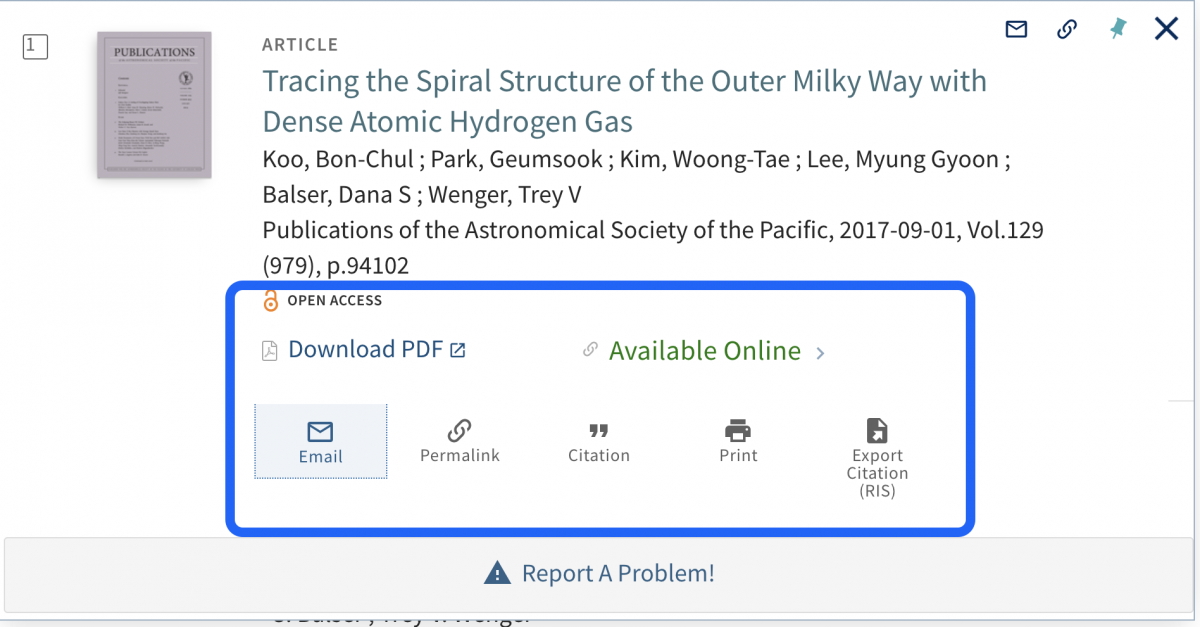 Other helpful features in the article record:
Click on the PDF icon to download the full-text article right from within the record!  
If the source is licensed, you will need to login with your UTORid to view it.
In this example, the source is identified as an Open Access, so it is freely available to anyone – no login required.
If something is not working, you can report it as a problem
For more information on using all the many features and functions of LibrarySearch, have a look at this guide on using the new system.