Three good ways to find books by author are: 
1) Type author name directly into LibrarySearch search box on the UTL homepage
2) Use the ADVANCED SEARCH mode
3) Use the BROWSE feature.
Advanced search mode
You can click into Advanced Search mode once you are already in the LibrarySearch interface
Choose Author/Creator, then CONTAINS, then enter the name of the author, i.e., Richard Wagamese
Leave the search set to EVERYTHING
Click on the search button to get a list of books as well as articles by Richard Wagamese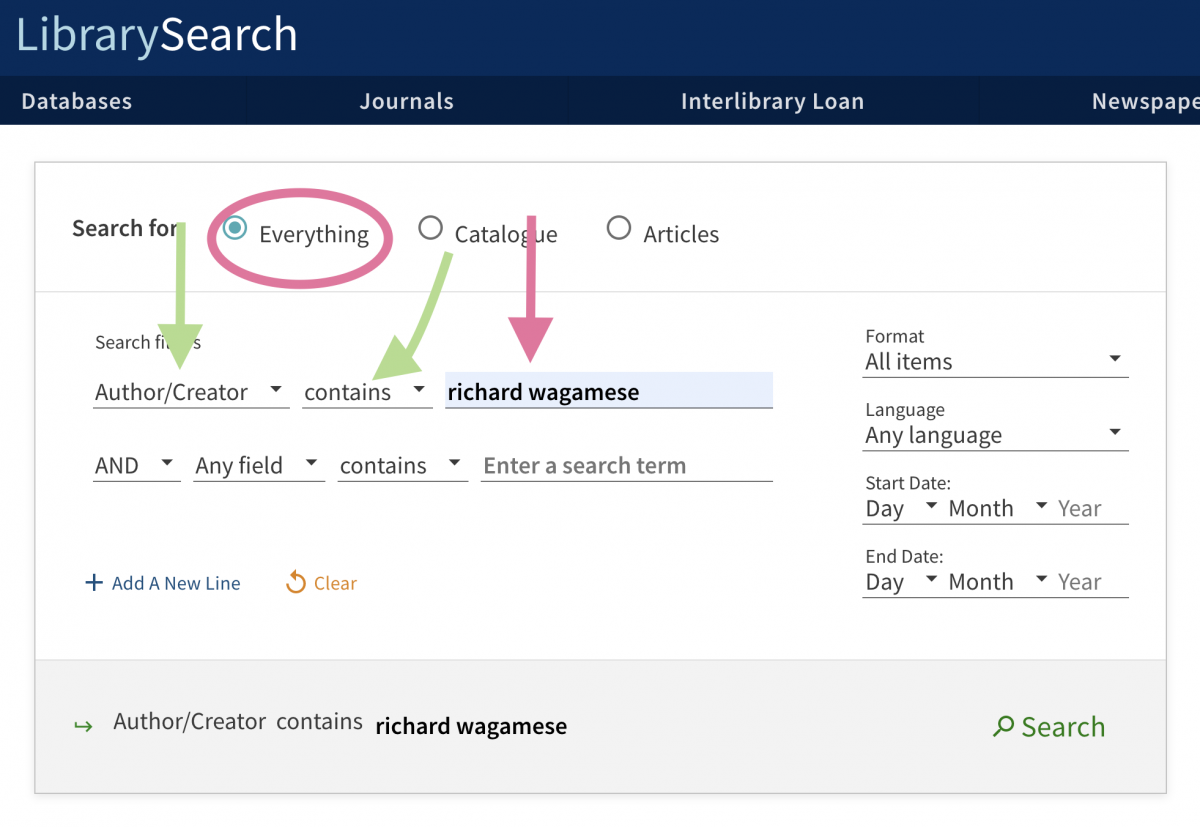 Browse feature
LibrarySearch lets you browse lists of Author/Creators, or Titles, or Subject Headings, or Library of Congress call numbers.
Click on BROWSE SEARCH, which is located in the ellipsis (...) on the upper right of the top bar
Drop down the menu to choose BROWSE BY AUTHOR
Enter the name in Last name, First name format and click on search
Click on the number appearing next to the author's name to get to the list of their publications

For more information on using all the many features and functions of LibrarySearch, have a look at this guide on using the new system.