Logging into the new library search system depends on your user status.  If you are experiencing problems, see the HELP section.
Once you are in LibrarySearch, look for the SIGN IN buttton.

Clicking on it brings you to a box with two choices.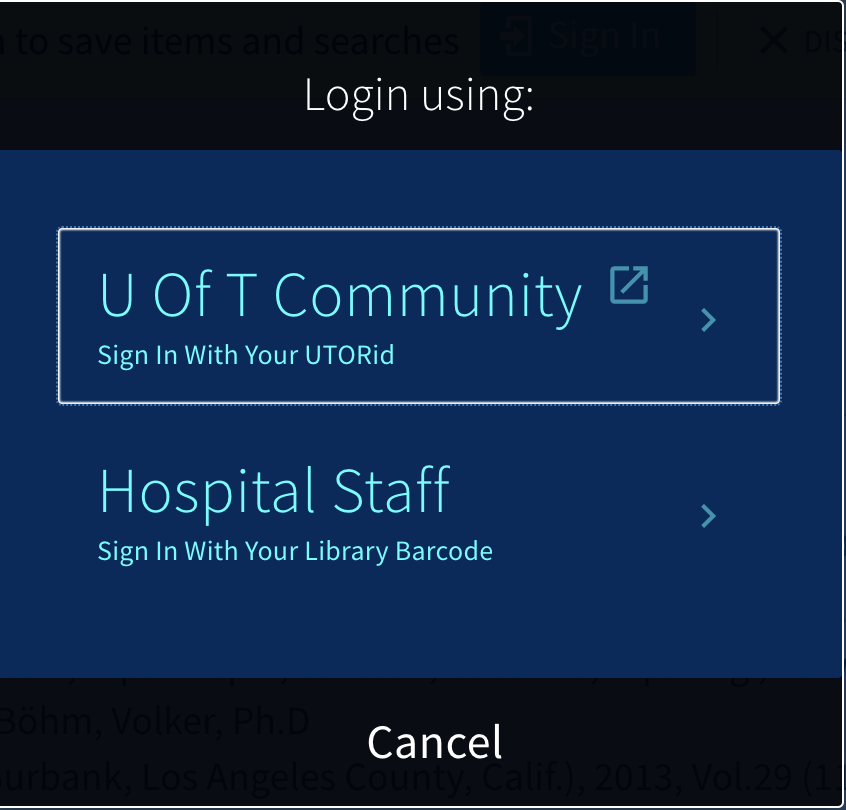 U of T community   |   Hospital staff
U of T community
U of T current students, faculty, and staff
Alumni *
U of T community members: Sign in with your UTORid. If you have not used your UTORid before, this is how to find it.
* Alumni & external researchers
In the past, you signed in with your library barcode and PIN
This has changed because of the new library system
You will be issued a UTORid so that you can log in to request loans or access your account information. 
If you have questions about the change in access or need to be issued a UTORid, please contact the Reader Registration unit at reader.reg@utoronto.ca
Hospital staff
Hospital staff: Sign in with your library barcode
The first time you sign in to the new system, you will be prompted to reset your password.
To reset your password
Click on RESET PASSWORD


 
 Enter your library barcode where it says User ID, or email address *associated with your account*
 

 
You will then get a password reset email
Not sure which group you belong to?
Where do I get help?