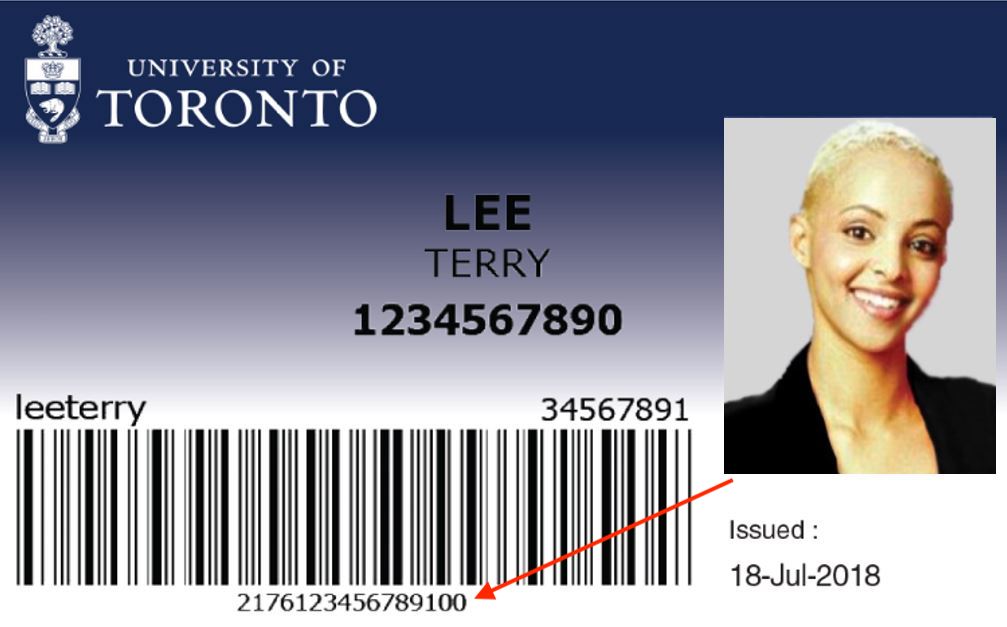 Your TCard is your library card. Your library barcode number is printed on it at the bottom.
TCards are also used for:
Printing or photocopying in the library (put $$ on it first)
Accessing library resources off-campus
Accessing student services and facilities across campus, including athletic centres
How to get your TCard
Visit the TCard Office to get yours; there's one on every campus. Try to get your TCard before September to avoid the lines! Don't forget to activate it.
Remember to have the required documents to validate your identity and legal status in Canada.