Slavic & East European Studies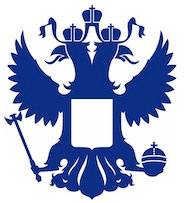 Links:
Collection Profile:
The University of Toronto Libraries' Slavic and East European collection is the largest and most comprehensive of its kind in Canada, and today numbers over 500,000 volumes. The Library acquires materials in most disciplines of the humanities and social sciences from Russia, East-Central Europe, Central Asia, and the Caucasus, and from various émigré communities from these areas throughout the world. We purchase material in all Slavic, Baltic and Western languages. The distribution of holdings by language is roughly:
47% Russian
17% Polish
8% Ukrainian
7% Czech
5% Bosnian-Croatian-Serbian (BCS)
4% Hungarian,
and the remainder in Bulgarian, Slovak, Romanian, Estonian, Belarusian, Slovenian, Macedonian, and other languages.
The print material is acquired primarily for Robarts Library and the Thomas Fisher Rare Book Library, with the remainder purchased for several specialized collections on campus (Music, Maps, Media Commons, and the Petro Jacyk Central and East European Resource Centre). The Library also owns or subscribes to most major indexes and databases related to Slavic and East European studies in general, as well as to electronic resources of the specific disciplines for this world area.
Book Acquisitions:
The UTL purchases annually, on average, 8,000-10,000 Slavic and East European volumes through its Dealer Selection Order (DSO) system. The new publications are sent on the nine DSO plans that UTL has with commercial vendors and independent book agents dealing with East-Central Europe and the Russian Federation. Retrospective purchases are made through several subject funds, and one-time-only budget allocations. The Library also acquires material thanks to benefactors who set up the following funds:
Seweryn Windyk Library Fund (1975)
Szechnyi-Canadian Library Book Fund (1982)
Hungarian Library Materials Fund (1991)
Petro Jacyk Ukraine Serials Fund (1994)
Central and East European Resource Centre Reference Material (1994)
The Josef F. Scheybal Czech Collection (1996)
John Zdunic Fund (2003)
Petro Jacyk Educational Foundation Fund (2008)
John and Mary Yaremko Foundation (2008)
Joseph and Antonia Medwecki Polish Fund (2009)
Alexandra and Bohdan Bulchak Fund (2014)
We also receive significant gifts of retrospective material from private collections, some 2,000 additional volumes per year.
Journal Subscriptions:
Our current periodical subscriptions number over 1,000 journals and newspapers. We also subscribe to the Central and Eastern European Online Library which provides access to full-text PDF articles from nearly 1,200 humanities and social science journals and re-digitized documents pertaining to Central, Eastern and South-Eastern European topics. The Russian Central Newspapers Online offers access and full-text searching to 60 official and independent newspapers and journals on current events, politics, economics, science, culture, and public life of Russia, and the Universal Database of Baltic, Belarus, Moldova and Ukraine Newspapers and Universal Database of Central Asia and the Caucasus Newspapers, combined, deliver access to 50 newspapers.
Special Collections:
The University of Toronto Libraries house a number of special collections in print, manuscript, and in microform. Many 18th- to early 20th-century rare books and revolutionary era newspapers from Imperial Russia are available in microform in the Media Commons, as are Soviet archival documents and publications from the periods of Lenin, Stalin, and Khrushchev. In Media Commons, one can also consult the hundreds of newspapers and journals published in Western Ukraine (Galicia, Bukovina, Transcarpathia) during the former Austro-Hungarian Empire.
The rare book and manuscript collections are particularly strong in 20th-century Czech, Slovak, Polish, Russian, and Ukrainian culture and history.
We have fabulous book collections of the Czech and Russian avant-garde movements at the Thomas Fisher Rare Book Library. The Fisher Library also holds books assembled by H. Gordon Skilling on the political development of Czechoslovakia from the 1930s to the 1968 uprising, and documents relating to the Charter 77 human rights group. Related material can be found in the "Petlice" collection of works in Czech and Slovak. The Jazz Section of the Czechoslovak Union of Musicians collection comprises works on art, music, and culture.
Materials relating to independence movements in other east-central European countries include: NSZZ Solidarność, a collection of publications by members of the Solidarity and other workers' movements in Poland; the Igor Belousovitch collection of Russian samizdat and independent press; and the Peter J. Potichnyj collection of books on insurgency and counter-insurgency in Ukraine from 1941 to 1954.
Also worth noting are the Karol Godlewski collection of 16th- to 18th-century books, pamphlets, manuscripts, and illustrations related to Poland; the Valentyna and Michael Pashkievich collection of books and periodicals published by Belarusian refugees living in displaced persons' camps in West Germany after the Second World War; and the John Luczkiw collection of pre-1950 Ukrainian Canadiana and post-war Ukrainian refugee publications.
For more information on special collections, with links to finding aids, visit: http://pjrc.library.utoronto.ca/special-collections.
Selection area reference
Ksenya Kiebuzinski