Thomas Fisher Rare Book Library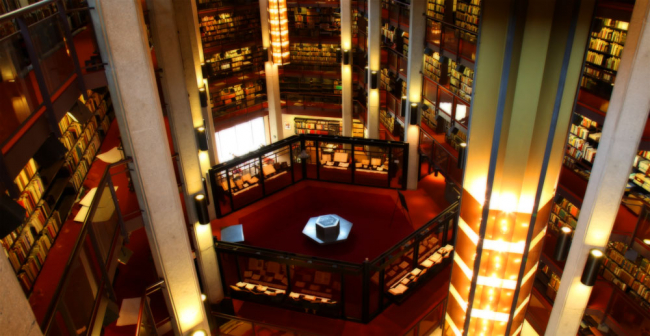 Contact
Location
120 St George Street
Toronto, Ontario M5S 1A5
About
The Fisher Library houses the Department of Rare Books and Special Collections. It holds approximately 700,000 volumes and 3,500 linear metres of manuscripts. See the Fisher website for more information on the scope and content of the collections.
Subject Areas
Archives, Arts, Humanities & Social Sciences, Maps, Special formats, Theology
Collection Strengths
The great strengths of the Fisher lie in the fields of British, European and Canadian literature, philosophy, the history of science and medicine, Canadiana, Hebraica and Judaica, and the history and art of the book. The holdings of books and other printed material are organized in over one hundred special author or subject collections, focussing on fields as diverse as AIDS, Aristotle, Birdsall Bindings, Darwin, Aldous Huxley, Incunabula, Libretti, Petlice, Printed Ephemera and the Spanish Civil War. The majority of the Fisher's holdings are available in the
Library Catalogue
. Finding aids to manuscript holdings are
available online
.