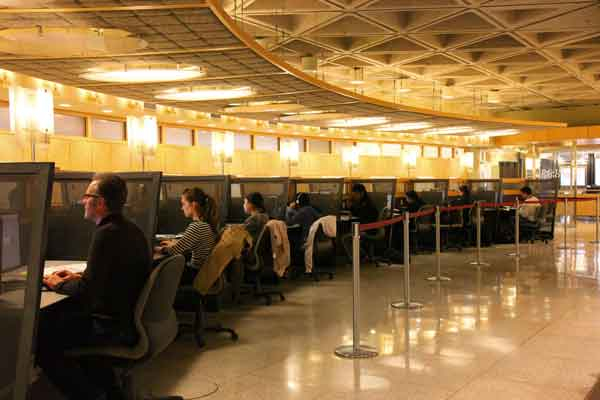 Contact
The Information Commons is currently open but with restrictions. Online services continue to be available.
This page was last updated on October 15, 2021
Location
Robarts Library,1st Floor 130 St. George Street
Toronto, Ontario M5S 1A5
Subject Areas
Library Department
Eligibility
All currently registered U of T students can use these rooms for academic purposes or other University-related projects.
How to book:
Reserve a study room with one of the printer attendants on the first floor of Robarts.
Locations:
There are five bookable rooms on the first floor of Robarts Library which can be used to rehearse class presentations and are equipped with large screen displays for this purpose.