Knox College Library (Caven)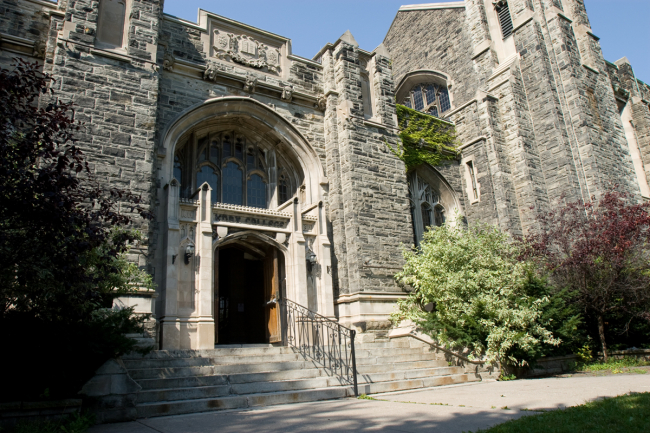 Contact
Location
59 St George St.
Toronto, Ontario M5S 2E6
About
The Library provides access to a book collection of over 80,000 volumes and a journal collection of over 200 current subscriptions. The Library's collections emphasize Biblical Studies, Reformed History and Theology, Presbyterianism, in particular The Presbyterian Church in Canada, as well as pastoral practice and materials relating to women and the Church. Detailed information is contained in the Library's Collection Development Policy.
Specialized Subject Collections

Kierkegaard Collection (first eds.) Fisher Rare Book Library (which houses Knox College Rare Books Library).
Subject Areas
Humanities & Social Sciences, Theology
Collection Strengths
Online:
The library is in the process of entering all titles into the on-line catalogue. These items are accessible through U of T Library System. The card catalogue is available to search for materials not found on-line..

The Old Class and Rare Books Collections:
The Old Class Collection and portions of the main and Rare Books Collections can be searched using the card catalogues located in the Library's Reading Room. Users unable to visit the Library are welcome to contact Library Staff for holdings information.