About licensed e-resources  
U of T Libraries provides an extensive collection of e-books, e-journals, e-articles and other electronic/digital content to its faculty, staff, students, and other authorized users. To do so, we must sign contracts with many different vendors and publishers of the e-content. Contracts contain specific terms and conditions that users must comply with, when accessing and using the e-content.
Different terms for different resources
The terms of use are not the same for all e-resources.  Therefore, each licensed article, book, or journal has its particular terms listed in the record for that item. Terms dictate if the user can print a copy, or share it with a 3rd party for scholarly use, or other actions, as described more fully on this UTL information page.
How to see the license for an electronic resource
The record for the e-book Robots, published by MIT Press and available to users from the IEEE Xplore platform is shown below.  Next to the name of the provider of the electronic content, you can click on the SHOW LICENSE link to see the terms for this e-book.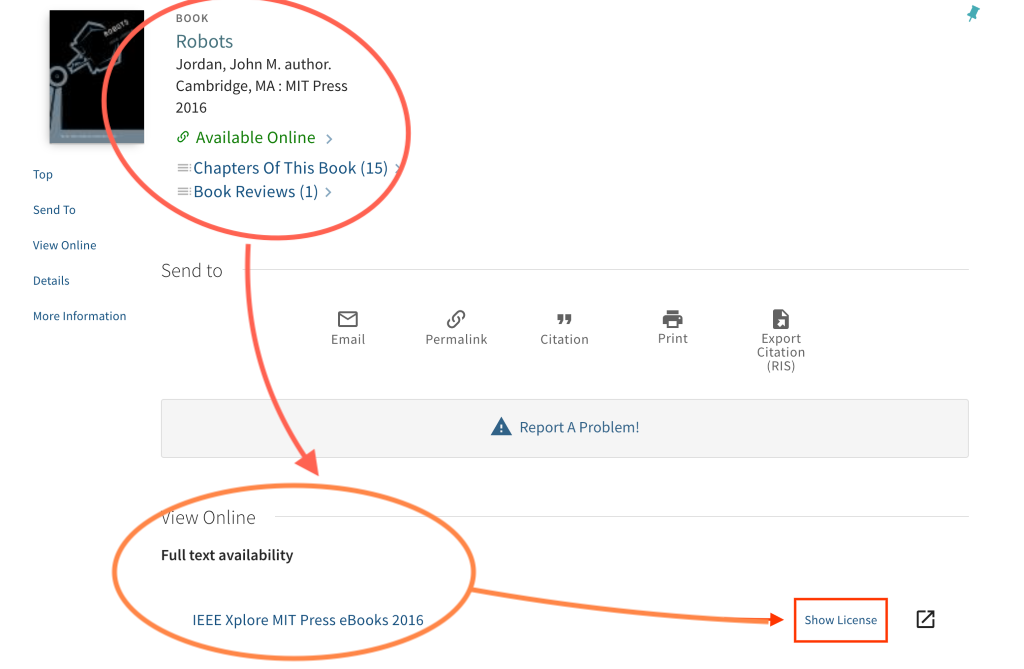 Clicking on the SHOW LICENSE link reveals the terms, as illustrated below. 
So, users may print a portion of this book, but the book cannot be uploaded to Quercus, since Course Reserve Electronic Copy is prohibited. Providing a direct link to the resources is permitted.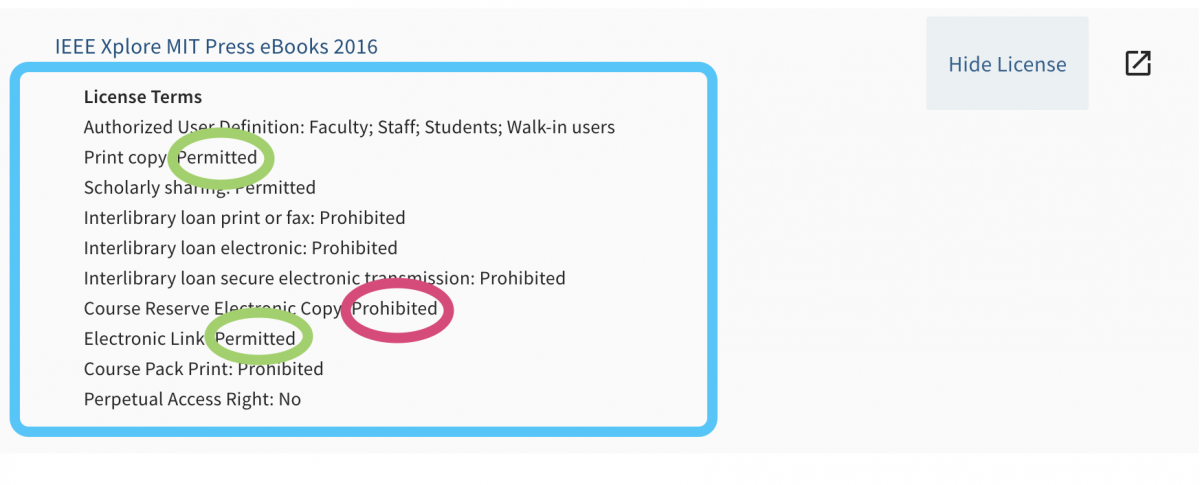 Read more about using licensed library e-content. Users who need more clarity about license terms can contact library.licensequeries@utoronto.ca