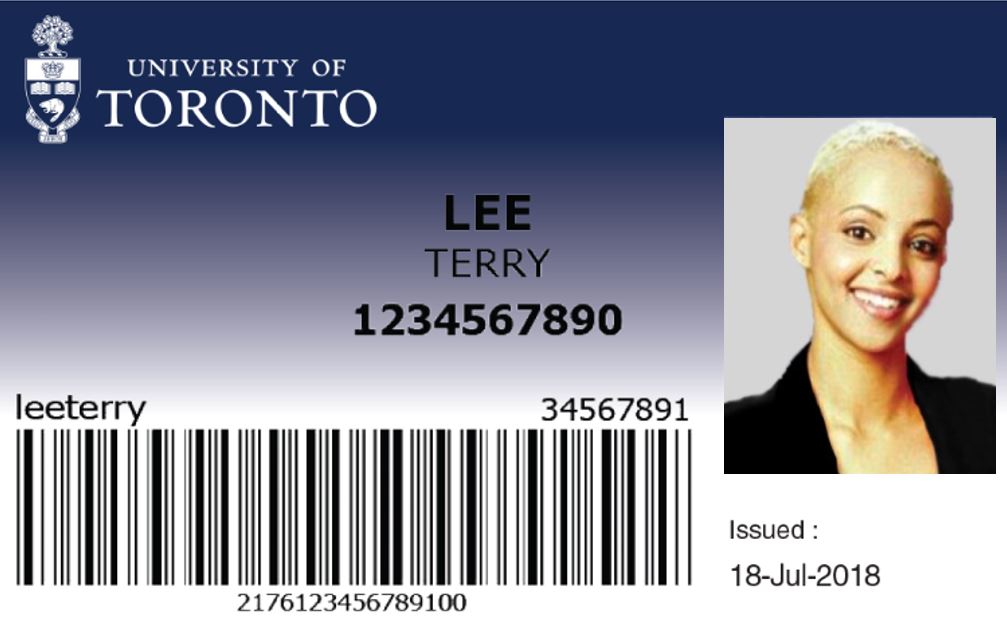 The TCard is the identification for academic purposes, and includes your photo, UTORid, student number, and a barcode. It is required to enter libraries such as Robarts and Gerstein.
Alumni and external researchers can be issued a U of T library card, instead of TCard.
In the TCard image above, student Terry Lee's information is:
UTORid: leeterry
Student #: 1234567890
Library #: 34567891
Library barcode #: 2176123456789100
Instructions on how to get a TCard can be found on the TCard Office website.
Get a TCard or a U of T library card  as a:
For information about borrowing privileges, fines, holds, and more, visit the Borrowing page.
To borrow from other Canadian university libraries, current U of T students, staff, and faculty may get an Inter-University Borrowing Program (IUBP) card.
Last update: May 20, 2022